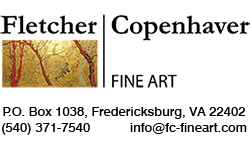 Oscar Daniel Soellner (1890-1952)
Oscar Daniel Soellner was born in Chicago, the son of a German wood carver who had emigrated from Munich to the American Middle West. His interest in art appeared at a very early age and when he was still a teen-ager he began to earn extra money by painting signs. He studied art books from the local library, and eventually went on to more formal study at the Art Institute of Chicago. After his marriage in 1911, Soellner and his family lived first in River Forest, later in Oak Park, Illinois. He began to exhibit in the Chicago area around 1920, and in 1923 he was first invited to exhibit at the Art Institute of Chicago. Each summer Soellner worked in a studio he kept in Grand Detour, Illinois, a prairie village a hundred miles from Chicago, where, drawn by its picturesque landscape, a number of artists painted in the first half of this century. One of them, Chauncey F. Ryder (1868-1949), was a significant influence on Soellner's work.
Soellner, recognized as an important American regionalist, was a great master of light and shadow. His poetic landscapes emphasize the abstract forms found in nature and his canvases often recall those great painters of the French Barbizon School: Daubigny and Corot, yet have a thoroughly American flavor.
Soellner exhibited widely and won a number of awards and prizes. Among the institutions where Soellner exhibited were: Art Institute of Chicago - National Academy of Design - Carnegie Institute City Art Institute - Illinois Academy of Fine Arts - All Illinois Society of the Fine Arts - Association of Chicago Painters and Sculptors - Chicago Galleries Association - Illinois State Museum - Nebraska Art Association - Oak Park Art League - (partial listing)
---
Oscar Daniel Soellner 1890-1952
Wash Day
Oil on canvas
Estate stamp on verso : ODS # 175
Provenance: Estate of the artist; Private collection, Florida
Canvas size: 16 X 20 inches
Frame size: 22 1/4 X 26 1/4 inches
FC08083 $2,800
View • Print • Purchase
FLETCHER/COPENHAVER FINE ART
P.O. Box 1038, Fredericksburg, VA 22402
(540) 371-7540 Fax (540) 371-0347