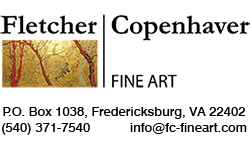 Eugène Edmond Thiery (1875-1961)
Thiery was born in Rethel (Ardennes) and studied in Paris with Gérôme, Blanc, Ferrier and Darvant. Beginning in 1898, he exhibited in Paris at the Salon des Artistes Français where over the years he won a number of prizes and medals. He was awarded an honorable mention in the Salon of 1904 and a third class medal in 1908. In 1920 he won the coveted Maignan Prize, and in 1923 he was awarded a gold medal. In 1934 Thiery was decorated with the Légion d'honneur.
E. Bénézit, Dictionnaire Critique et Documentaire des Peintres, Sculpteurs, Dessinateurs et Graveurs, Gründ, Paris, 1999.
---
Eugène Edmond Thiery 1875-1961
Street Scene
Oil on canvas
Signed, lower right: "E. Thiery"
Provenance: Private collection, Virginia
Canvas size: 18¼ X 21¾ inches
Frame size: 26¼ X 30 inches
The canvas has been professionally relined. In a handcrafted frame from RG Les Cadres Gault, Paris
FCC07055 $12,500
View • Print • Purchase
FLETCHER/COPENHAVER FINE ART
P.O. Box 1038, Fredericksburg, VA 22402
(540) 371-7540 Fax (540) 371-0347