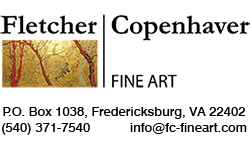 Virgilio Tojetti (1851-1901)
Tojetti, who was born in Rome, studied with his father, the painter Domenico Tojetti. He later went to Paris where he studied under Gérôme and Bouguereau. He became a much respected painter in Rome and won commissions from both Pope Gregory XVI and Pius IX.
In 1867, Tojetti went to Guatemala with his family where his father established an academy of fine arts. Then in 1870 he immigrated to America and spent much of the rest of his life living and working in San Francisco and New York City. He exhibited with the Boston Art Club, the Pennsylvania Academy of the Fine Arts, National Academy of Design, and the Brooklyn Art Association.
He taught portraiture at the San Francisco School of Design and painted a number of murals in that city. Most of them, unfortunately, were destroyed in the great earthquake of 1906.
His work is found in a number of museum and private collections, including the de Young Museum in San Francisco. Tojetti painted murals for the New York City residence of financier Charles T. Yerkes, also for the Savoy Hotel, and Flagler College (formerly the Ponce De Leon Hotel) in St. Augustine, Florida. These paintings are sold as a group for $12,500.
Listed : E. Bénézit, Dictionnaire Critique et Documentaire des Peintres, Sculpteurs, Dessinateurs et Graveurs, Gründ, Paris, 1999 and Who Was Who in American Art, Peter Hastings Falk, editor, Sound View Press, Madison, CT, 1999.
---
Virgilio Tojetti 1851-1901
An Allegory of Painting
Oil on panel - sold only as a set of four
Signed, lower left: V. Tojetti
Panel size: 8½ X 10¾ inches
Frame size: 14¼ X 16¼ inches
In a handcrafted frame from Les Cadres RG, Paris
FC05148 $3,125
View • Print • Purchase
Virgilio Tojetti 1851-1901
An Allegory of Music
Oil on panel
Signed, lower left: V. Tojetti
Panel size: 8½ X 10¾ inches
Frame: 14¼ X 16¼ inches
In a handcrafted frame from Les Cadres RG, Paris
FC05149 $3,125
View • Print • Purchase
Virgilio Tojetti 1851-1901
An Allegory of Sculpture
Oil on panel
Signed, lower left: V. Tojetti
Panel size: 8½ X 10¾ inches
Frame size: 14¼ X 16¼ inches
In a handcrafted frame from Les Cadres RG, Paris
FC05150 $3,125
View • Print • Purchase
Virgilio Tojetti 1851-1901
An Allegory of Architecture
Oil on panel
Signed, lower left: V. Tojetti
Panel size: 8½ X 10¾ inches
Frame size: 14¼ X 16¼ inches
In a handcrafted frame from Les Cadres RG, Paris
FC05151 $3,125
View • Print • Purchase
FLETCHER/COPENHAVER FINE ART
P.O. Box 1038, Fredericksburg, VA 22402
(540) 371-7540 Fax (540) 371-0347