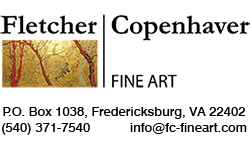 Robert Jeannisson (Early 20th Century)
Little is known of the life of Robert Jeannisson, an artist and illustrator who worked in Paris and Lyon in the first half of the 20th century. he was a brilliant draughtsman and a gifted etcher and through his work he chronicled French life of various social levels in the early and mid-20th century. Jeannisson was one of the contributors to a deluxe album, limited to only thirty-five copies, entitled Marchés et Foires de Paris (Markets and Fairs of Paris), published in 1953 by Société de Saint Eloy.
In 1945, Editions Jacques-Petit published another deluxe album entitled La Gravure sur Cuivre (Engraving on Copper), with text by Jean Adhemar, which included engravings by some of the most important French printmakers of the 20th century, including Jeannisson. In September of 2009, a copy of this book was one of the ten most expensive books sold by AbeBooks at $4,950.
---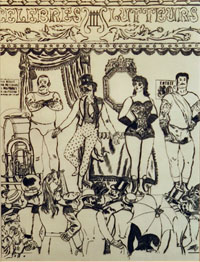 Robert Jeannisson Early 20th Century
A Carnival Midway
Etching
Sheet size: 13 X 10 inches
Frame size: 21 X 17⅝ inches
FC01159 $450
View • Print • Purchase
FLETCHER/COPENHAVER FINE ART
P.O. Box 1038, Fredericksburg, VA 22402
(540) 371-7540 Fax (540) 371-0347