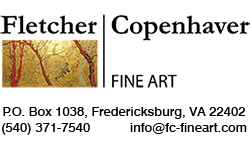 Gustave Poetzsch (1870 - 1950)
Poetzsch was born in Neuchâtel, Switzerland, but in 1892 he went to live and study in Paris. He studied at the Académie Julian and later at l'École des Beaux-Arts where in 1895 he was a student of Luc-Olivier Merson. He also studied in the studio of Gustave Moreau, becoming a colleague of a generation of artists that included Matisse, Manguin, Camoin, and Marquet.
In 1896, Poetzch married the fashionable and wealthy milliner Marie-Louise Aulagne which gave him financial independence for the rest of his days.
He became known as a painter of portraits, landscapes, and still lifes. He worked with success in pastel and as a lithographer. He was also an illustrator, providing illustrations for La Chanson de Madeline by Samuel Cornut, published in Lausanne in 1907. In 1895 Poetzsch began to exhibit in Paris in the Salon des Indépendants, Salon des Artistes Français, and the Salon of the Société Nationale des Beaux-Arts. His work is found in the collection of the Museum of Neuchâtel.
Listed: E. Bénézit, Dictionnaire Critique et Documentaire des Peintres, Sculpteurs, Dessinateurs et Graveurs, Gründ, Paris, 1999.
---
Gustave Poetzsch 1870 - 1950
Still Life with Flowers
Oil on canvas
Signed and dated, lower left: "Poetzsch, 34"
Canvas size: 14¼ X 10¾ inches
Frame size: 17¼ X 14¼ inches
Handcrafted frame from Atelier Lebeau, Paris
FC01180 $850
View • Print • Purchase
FLETCHER/COPENHAVER FINE ART
P.O. Box 1038, Fredericksburg, VA 22402
(540) 371-7540 Fax (540) 371-0347