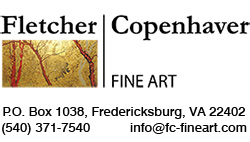 Émile Jules Pichot (Late 19th/Early 20th century)
Pichot was born in La Chapelle-Vendômise in the middle of the 19th century. He came to Paris where he studied with Alexandre Cabanel, James Bertrand, and Aimé Millet at the École des Beaux-Arts. He first exhibited at the Paris Salon exhibition of 1870. He was s respected painter of historical scenes, genre, and portraits. His works are found in several museum collections, including those of Blois (The Idyll) and Sete (The Death of Demosthenes).
Listed: E. Bénézit, Dictionnaire Critique et Documentaire des Peintres, Sculpteurs, Dessinateurs et Graveurs, Gründ, Paris, 1999.
---
Émile Jules Pichot Late 19th/Early 20th century
A Summer's Day
Oil on canvas
Signed, lower right:
Canvas size: 21 X 35¾ inches
Frame size: 28¾ X 43 inches
In a handcrafted frame from RG Les Cadres Gault, Paris
FC05152 $14,000
View • Print • Purchase
FLETCHER/COPENHAVER FINE ART
P.O. Box 1038, Fredericksburg, VA 22402
(540) 371-7540 Fax (540) 371-0347