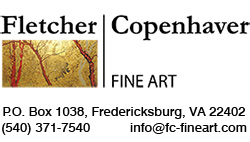 Eugène Carrière (1849-1906)
Carrière studied first at the École des Beaux-Arts in Paris and then with Alexandre Cabanel, but he soon escaped from these academic influences and created a very individual style, marked by a great softness of touch and a vision of tenderness, that was to remain characteristic of his work. He debuted in the Salon of 1876, but it was his entry in the Salon of 1879, The Young Mother, with which Carrière was to find his own very recognizable style.
He was a great friend of many of the most important French writers of his day: Verlaine, Daudet, Mallarmé, Anatole France, and Edmond de Goncourt, and his work was much influenced by them. He was recognized in his own day as a master and his works were much in demand. Carrière opened an academy in rue de Rennes where Matisse and Derain were among his pupils.
His works are found in many major museum collections, including the Luxembourg Museum in Paris, the Boston Museum of Fine Arts, Tate Gallery, Frick Collection, and other museums with important collections of 19th century European art.
---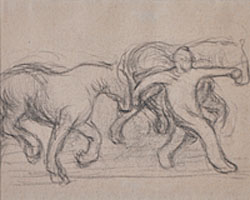 Eugène Carrière 1849-1906
A Study of Two Horses and the Figure of a Man
Charcoal drawing
Provenance: Provenance: Estate sale of Jean-René Carrière, son of the artist
Sheet size: 3½ X 4&frac12inches
Frame size: 9 ⅛ X 10 inches
FC99033 $450
View • Print • Purchase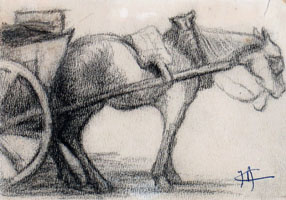 Eugène Carrière 1849-1906
A Study of a Horse and Cart
Charcoal drawing
Signed in ink with a monogram, lower right
Provenance: Provenance: Estate sale of Jean-René Carrière, son of the artist
Sheet size: 4 X 5&frac34 inches
Frame size:14&frac34 X 18 inches
Small repair, upper right.
FC99032 $675
View • Print • Purchase
FLETCHER/COPENHAVER FINE ART
P.O. Box 1038, Fredericksburg, VA 22402
(540) 371-7540 Fax (540) 371-0347