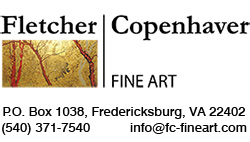 Robert Rauschenberg (1925-2008)
Rauschenberg was one of the most important and influential American artists of the 20th century. Born in Port Arthur, Texas, he served in the U. S. Navy during the Second World War. After the war he studied at the Kansas City Art Institute and the Académie Julian in Paris. Later he was a student of Joseph Albers at Black Mountain College in North Carolina and Vaclav Vytlacil and Morris Kantor at the Art Students League in New York. In New York he became acquainted with Jasper Johns and Cy Twombly, two artists of his generation who were also to become exceedingly prominent.
Rauschenberg became known for his "combine paintings," amazing assemblages of diverse materials that bridge the gap between painting and sculpture. He was fascinated by multiple images and also was a prolific printmaker.
Rauschenberg rose to prominence in the 1950s and 1960s, beginning with a one-man show at the Betty Parsons Gallery in Manhattan in 1951. He was given his first retrospective by the Jewish Museum of New York in 1963, and in 1964 he became the first American to win the Grand Prize at the prestigious Venice Biennale. There followed a series of important exhibitions in Europe and the United States. These included a retrospective of his work at the Musée d'Art Moderne in Paris in 1968. An exhibition of his work organized by the Smithsonian traveled throughout the United States between 1976 and 1978. Subsequently, he had major exhibitions at the Metropolitan Museum of Art in New York, Centre Georges Pompidou in Paris, the Guggenheim Museum in Venice, and elsewhere.
In 1984, Rauschenberg announced his Rauschenberg Overseas Culture Interchange (ROCI) which would take the form of a seven-year, ten-country tour to further "world peace and understanding." He traveled to and worked in Mexico, Chile, Venezuela, China, Tibet, Japan, Cuba, Soviet Union, Germany and Malaysia. In each place he was influenced by the local culture and left a piece of his own work. The art that came out of this venture was supported by the National Gallery of Art and was the focus on an exhibition there in 1991.
Rauschenberg continues to be one of the most sought after 20th century American artists and his works command high prices. At Christie's New York in May of 2015, one of his combines sold for more than eighteen and half million dollars ($18, 645,000 to be exact). .
---
Robert Rauschenberg 1925-2008
Rauschenberg at the Musée d' Art Moderne de Paris/ 10 Octobre – 10 Novembre 1968
Offset lithograph
Signed by the artist and dated, lower right: "Rauschenberg, 1968"
Provenance: Provenance: Acquired from the artist; Private collection, Virginia
Sheet size:27&frac12 X 21 inches
Frame size: 29 X 22&frac12 inches
Framed using Museum Glass™ and all acid-free materials
FC16024 $5,000
View • Print • Purchase
FLETCHER/COPENHAVER FINE ART
P.O. Box 1038, Fredericksburg, VA 22402
(540) 371-7540 Fax (540) 371-0347