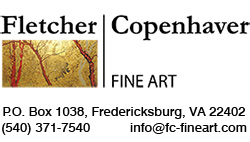 Balentine, a native of Charleston, South Carolina, where he still lives and works, is a graduate of Parsons School of Design. He was encouraged to pursue art by his late father, a noted neuropathologist who took the young Douglas to his laboratory and let him draw the skulls, skeletons, and brains. When Douglas was nine, he moved with his family to France for two years and getting to spend time in the Louvre and other French museums at that early age was an important formative experience.
His interest in art was also stimulated by his grandmother, the late Emily Whaley, a legend in Charleston who wrote the classic Mrs. Whaley and Her Charleston Garden and was an inspiration to his creativity, supplying him with drawing and painting materials.
After graduating from Parsons, Balentine went to Italy where he studied at The International School of Art in Florence.
Balentine has exhibited widely, his work has been extensively collected, and he has received a number of important commissions. In 2006, Balentine's work was included in the exhibition Lines of Discovery, 225 Years of American Drawings, at The Columbus Museum, Columbus Georgia.
In October of 2014, he won the First Place Prize out of almost 1000 entries in the Worldwide Art Fair Artavita Competition in Los Angeles
---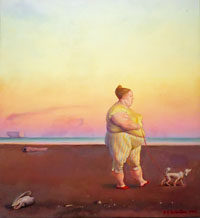 J. Douglas Balentine
Beach Scene (Sullivan's Island)
Egg tempera on panel
Signed and dated, lower right: "J. D. Balentine 2005"
Provenance: Acquired from the artist
Panel size: 14&frac12 X 13&frac14 inches
FC14064 $6,800
View • Print • Purchase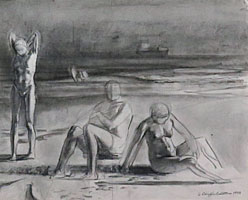 J. Douglas Balentine
Beach Scene with Figures
Charcoal drawing
Signed & dated, lower right: "J. Douglas Balentine/1994
Provenance: Acquired from the artist
Sheet size: 16 X 20 inches
Frame size: 35 X 29 inches
Framed using all acid-free materials and Museum Glass™
FC15039 $4,800
View • Print • Purchase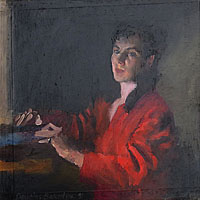 J. Douglas Balentine
After the Opera
Oil on canvas
Signed and dated lower left: "Douglas Balentine 91"
Provenance: Acquired from the artist
Canvas size: 20 X 20 inches
Frame size: 28 X 28 inches
FC14063 $8,500
View • Print • Purchase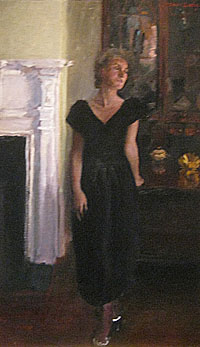 J. Douglas Balentine
Portrait of Emily
Oil on canvas
Signed and dated, upper right: "J. Douglas Balentine 91"
Provenance: Acquired from the artist
Canvas size: 34 X 20 inches
Frame size: 44 X 27 inches
FC14061 $9,500
View • Print • Purchase
FLETCHER/COPENHAVER FINE ART
P.O. Box 1038, Fredericksburg, VA 22402
(540) 371-7540 Fax (540) 371-0347