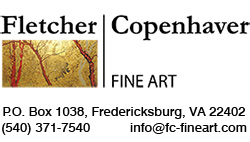 Charles Laborde (known as Chas Laborde) was born in Buenos Aires, Argentina, to French parents. He studied in Paris where he was a pupil of Henri Royer and Marcel Baschet at the Académie Julian, and of William Bouguereau and Luc-Olivier Merson at the École des Beaux-Arts. At the age of 15 he began to sell drawings to Parisian satirical magazines.
Laborde fought in the First World War and afterwards traveled throughout England, creating a number of biting and humorous illustrations of bourgeois life which were published in Rire Rouge and La Baionette. He established himself as an illustrator, best known for satirical works in which he poked fun at his own world of snobs and aristocrats between the two world wars. Georg Grosz, the German satirical artist to whom his work is often compared, was a major influence on his work, as was Jules Pascin, who was also a close friend. Chas-Laborde was also much in demand as an illustrator of novels. Throughout his career, his oil painting achieved increasing respect and his work was seen as cerebral and penetratingly witty. He was commissioned to illustrate a series of books about the streets and faces of famous cities: Rues et Visages de Paris, with text by Valery Larbaud; Rues et Visages de Londres, with text by Pierre Mac Orlan; Rues et Visages de Berlin with text by Jean Giradoux; Rue et Visages de Moscou with his own text; and Rue et Visages de New York with text by Paul Morand, which was published after his death.
Laborde was also skilled as a painter and left many portraits, nudes, still lifes, and street scenes which bring to mind Matisse, Kisling, and Pascin, all of whom were influences on his art. He exhibited at the Salon de Tuilieries and the Galerie Charpentier in Paris.
A major retrospective was organized the year following his death in Paris. In 1976, the Museum Galliéra in Paris presented an exhibition devoted to his drawings and engravings.
---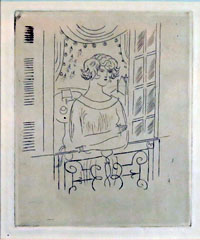 Chas Laborde 1886-1941
Woman at a Window
Etching
Sheet size: 9 1/8 X 7 1/16 inches
Frame size: 14 1/8 X 12 7/8 inches
FC04042 $300
View • Print • Purchase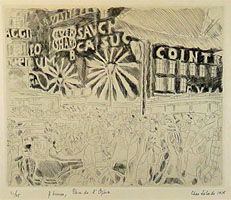 Chas Laborde 1886-1941
7 Heures Place de l'Opera
Etching, Number 21 from an edition of 25
Signed in pencil and dated, lower right: 1926
Sheet size: 12¾ X 16⅜ inches
Frame size: 20¾ X 19¼ inches
Untrimmed full sheet in excellent condition
FC06191 $1,200
View • Print • Purchase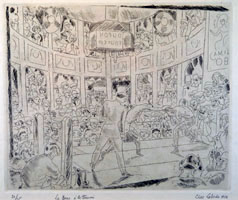 Chas Laborde 1886-1941
La Boxe à la Fourmi
Etching.Number 21 from an edition of 25
Signed in pencil and dated, lower right: 1926
Sheet size: 12¾ X 16⅜ inches
Frame size: 19½ X 20&frac34inches
Untrimmed full sheet in excellent condition
FC06193 $1,200
View • Print • Purchase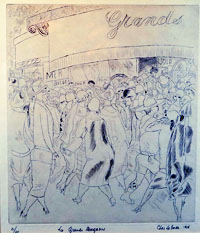 Chas Laborde 1886-1941
Les Grands Magazins
Etching, Number 21 from an edition of 25
Signed in pencil and dated, lower right 1926
Sheet size: 16⅜ X 12¾ inches
Frame size: 21¼ X 19¼ inches
Untrimmed full sheet in excellent condition
FC06194 $1,200
View • Print • Purchase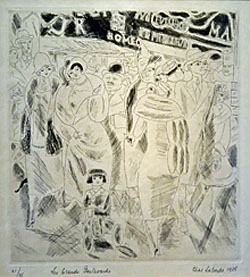 Chas Laborde 1886-1941
Les Grands Boulevards
Etching
Signed in pencil and dated, lower right: 1926
Plate size: 10 X 9? inches
Frame size: 20¾ X 19¼ inches
Number 21 from an edition of 25;Untrimmed full sheet in excellent condition
FC06190 $1,200
View • Print • Purchase
FLETCHER/COPENHAVER FINE ART
P.O. Box 1038, Fredericksburg, VA 22402
(540) 371-7540 Fax (540) 371-0347