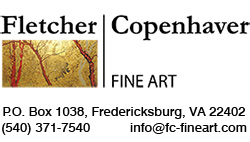 Robert Charles Peter (Born 1888)
Peter, was a painter, etcher and mezzotint engraver. It is as a printmaker that he is best remembered. He lived in London and studied at the London County Council School. He was a member of the Royal Society of Painter-Etchers and Engravers and showed his work in 28 of their exhibitions. He also exhibited frequently at the Royal Academy. He exhibited with the Abbey Gallery, the Chenil and New Chenil Galleries, Goupil Gallery, and the Ridley Art Club. His work is found in the permanent collections of the British Museum, the Fitzwilliam Museum in Cambridge, and the National Gallery of Canada in Ottawa.
His mezzotints were collected by the English novelist Hugh Walpole. In 1923/1924 Peter's prints were shown in an international exhibition of etchings and engravings in Florence, Italy. He was a great traveler. He visited India twice, in 1911 and in the 1920s, where he made drawings of Indian life which were reproduced in the periodicals Bystander and Sketch. He also spent much time working in Italy, especially in Venice.
Listed: J. Johnson & A. Greutzner, The Dictionary of British Artists, 1880-1940
---
Robert Charles Peter Born 1888
The Day's Thirst
Mezzotint
Signed in the plate, lower right, and also in pencil by the artist, lower right.
Sheet size: 20 X 17 inches
Frame 25¾ X 2½ inches
Inscribed, lower left: "30/75",Full sheet, untrimmed, excellent condition
FC98072 SOLD
View • Print • Purchase
Robert Charles Peter Born 1888
Milking Time
Mezzotint
Signed in the plate, lower left, and also in pencil by the artist, lower left
Sheet size: 20 X 17 inches
Frame 24¾ X 21¼ inches
Full sheet, untrimmed, excellent condition; Probable edition of 75
FC98128 SOLD
View • Print • Purchase
FLETCHER/COPENHAVER FINE ART
P.O. Box 1038, Fredericksburg, VA 22402
(540) 371-7540 Fax (540) 371-0347