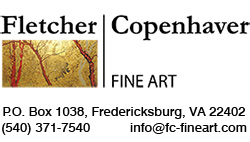 Alfred Grévin (1827-1892)
Grévin's first employment was with the French railway in Lyon. He was, however, a gifted draughtsman, and decided to give up his railway job and move to Paris. There, in 1859, he found work as an illustrator and caricaturist for two Parisian satirical newspapers: Journal Amusant, and Le Petit Journal pour rire. His success was immediate and he was soon one of the most sought after Parisian illustrators. He also designed costumes for the Paris theater. In 1877, with the writer Ernest d'Hervilly, he wrote a play, Le Bonhomme Misère (My Good Man Misery) which was produced at the Odéon Theater.
In 1882 Grévin was one of the founders of the museum which bears his name and of which he was the first director. Le Musée Grévinthe wax museum of Paris, is as popular an attraction today as it was in the last years of the 19th century.
In 1999, the Galerie Jouffroy, near the Musée Grévin, held an exhibition of the watercolors and drawings of Grévin. The following works were in that exhibition. All have been professionally de-acidified, some left on their original mounts.
---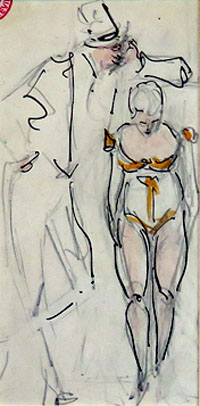 Alfred Grévin 1827-1892
Music Hall Actor & Actress
Watercolor, pen and ink, pencil, sheet on old mount
Atelier sale stamp, upper left
Sheet size: 6½ X 3¼ inches
Frame size: 16? X 12? inches
FC00082 $145
View • Print • Purchase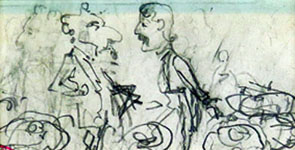 Alfred Grévin 1827-1892
Les Deux Messieurs
Charcoal drawing on wove paper
Lower left,Atelier sale stamp
Sheet size: 2¼ X 3¾ inches
Frame size: 6½ X 8?
FC09033 $75
View • Print • Purchase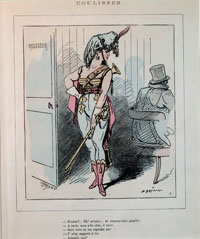 Alfred Grévin 1827-1892
A plate from Coulisses, a series of humorous scenes of life in the theater
Gillotype (a relief print made with a zinc plate)
Signed in the plate, lower right: "A. Grevin"
Sheet size: 12¾ X 9¼ inches
Frame size: 21 X 18 inches
FC99171 $450
View • Print • Purchase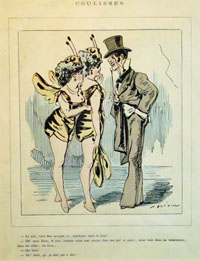 Alfred Grévin 1827-1892
A plate from Coulisses, a series of humorous scenes of life in the theater
Gillotype (a relief print made with a zinc plate)
Signed in the plate, lower left
Sheet size: 12¾ X 9¼ inches
Frame size: 21 X 18 inches
FC99183 $450
View • Print • Purchase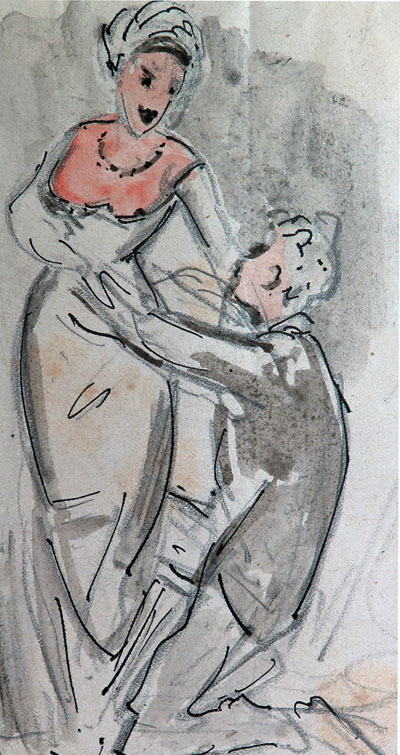 Alfred Grévin 1827-1892
The Proposal
Watercolor, pencil, pen & ink
Atelier sale stamp, lower right
Provenance: Estate of the artist
Sheet size: 5? X 3 inches
Frame size: 10? X 8½
FC00076 $145
View • Print • Purchase
FLETCHER/COPENHAVER FINE ART
P.O. Box 1038, Fredericksburg, VA 22402
(540) 371-7540 Fax (540) 371-0347