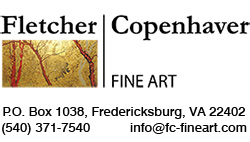 Philippe Chaperon (1823-1907)
Chaperon was one of the most prominent scenic designers for opera and theater in late 19th century France. He worked into the first years of the 20th century. Perhaps his most famous set designs were the ones he did for acts I & IV of the world premiere of the opera Aida at the Khedival Opera House in Cairo, Egypt, on the 24th of December, 1871.
Among the many other sets he designed were those for La Princess Jaune (The Yellow Princess), a comic opera by Camille Saint-Saëns produced at the Théâtre National de l'Opéra-Comique in Paris in 1872, a drawing for which is in the collection of the Musée Gatien Bonnet. He also did the sets for another comic opera by Saint-Saëns, Phryne, at the same theater in 1893. His work at the Comédie Française included the set design for a production of Jean Racine's Athalie in April of 1892. In 1881 he designed sets for a lavish and spectacular production of Mille et Une Nuits (A Thousand and One Nights) a dramatic piece with music by Amédée Artus at the Théâtre du Châtelet in Paris. Chaperon also designed the sets for Les Troyens by Hector Berlioz, the drawings for which were exhibited at the Bibliothèque François Mitterrand in 2003-2004 as part of an exhibition about the life and work of Berlioz.
He also did exquisite watercolors of theatrical and operatic subjects, a number of which are in the permanent collections of the Musée de l'Opéra and the Bibliothèque Nationale de France in Paris.
Chaperon had two sons, Eugène and Emile Chaperon, who followed their father's profession and also became important theatrical designers.
---
Philippe Chaperon 1823-1907
Les Comediens en Voyage (The Traveling Players)
Watercolor
Signed and dated, lower left: "Ph. Chaperon 1897"
Sheet size: 10 X 15 inches
Frame size: 18&frac12 X 23&frac12 inches
In a handcrafted frame from RG Les Cadres Gault, Paris
FC07054 $2,800
View • Print • Purchase
FLETCHER/COPENHAVER FINE ART
P.O. Box 1038, Fredericksburg, VA 22402
(540) 371-7540 Fax (540) 371-0347