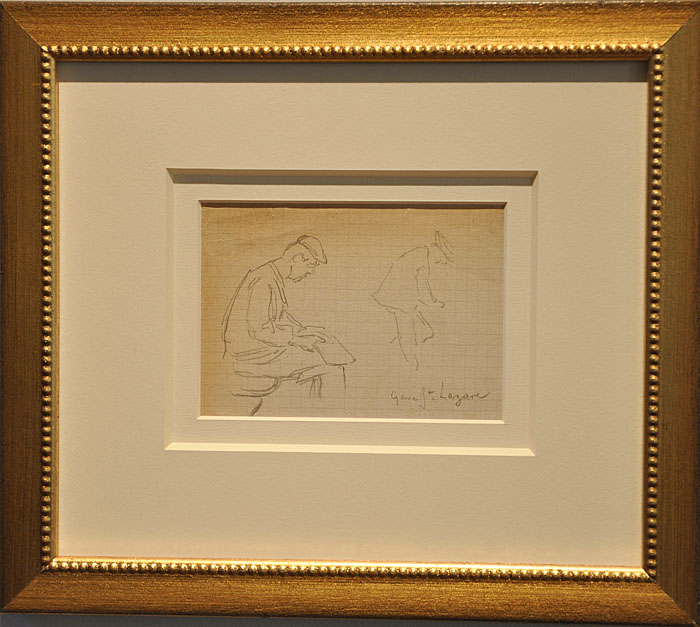 Richard Barabandy
At Gare St. Lazare I


Pencil drawing on wove graph paper
Provenance: Hôtel Drouot sale, 1999
Sheet size: 3¼ X 4? • Frame size: 8? X 9?
The railway station St. Lazare has been painted by many of the Impressionists, including Manet, Monet, and Caillebotte
FC11109 This artwork has been sold.