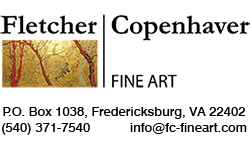 Ray Kass, son of the celebrated American folk artist Jacob Kass, is an internationally recognized artist whose paintings have been widely exhibited. Kass has had solo exhibitions in New York City at the Allan Stone Gallery, A.V.C. Contemporary Arts Gallery, ZONE: Chelsea Center for the Arts, Baumgartner Gallery, and ir77 Contemporary Art. He has received numerous grants and awards, including individual artists grants from the Virginia Museum of Fine Arts and the National Endowment for the Arts. His paintings reside in many public and private collections.
paintings reside in many public and private collections. Ray Kass is Professor Emeritus of Art at Virginia Tech, and founder and director of The Mountain Lake Workshop; an ongoing series of collaborative and inter-related workshops centered in the environmental, cultural, and community resources of the Appalachian region of southwestern Virginia. The workshops have resulted in many unique, collaborative works of art that have been widely exhibited.
His publications include numerous reviews, articles and catalogs, including:Sounds of The Inner Eye: John Cage, Mark Tobey and Morris Graves, Univ. of Washington Press, Seattle and London (2002) – (also in German: Klange des Inneren Auges, Kunsthalle Bremen/Beyeler Foundation, Munich, 2002), Morris Graves: Vision of the Inner-Eye, Braziller, NY (1983) and John Cage: New River Watercolors, Virginia Museum of Fine Art, Richmond, VA, and a major critical essay in Writings Through John Cage's Music, Poetry and Art, University of Chicago, 1999.
Ray Kass's works are found in many public and private collections
---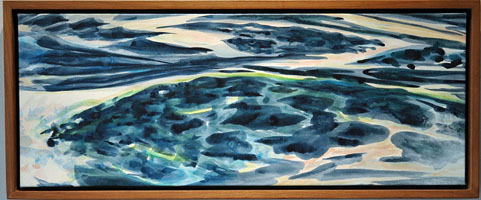 Ray Kass b. 1944
White Atlantic Surf
Watercolor and beeswax
Provenance: Acquired from the artist
Framed size: 10&frac14 X 24&frac12 inches
FC14015 $3,500
View • Print • Purchase
FLETCHER/COPENHAVER FINE ART
P.O. Box 1038, Fredericksburg, VA 22402
(540) 371-7540 Fax (540) 371-0347