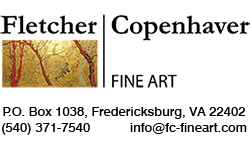 Raphael Kirchner (1876-1917)
Kirchner, who was known as a portrait painter, draughtsman, watercolorist, and illustrator, was born in Vienna. He settled as a young man in Paris and also worked in New York. He exhibited in Paris in the Salon des Artistes Français. He was employed as an illustrator by several Parisian journals, most especially by La Vie Parisienne. He produced a number of works in watercolor and gouache in which, according to Schurr and Cabanne, "the frivolous tone of the 18th century masked Symbolist uneasiness." His work is found in the print collection of the Bibliothèque Nationale in Paris.. Kirchner died in New York City in 1917.
Listed: E. Bénézit, Dictionnaire Critique et Documentaire des Peintres, Sculpteurs, Dessinateurs et Graveurs, Gründ, Paris, 1999.
Gérald Schurr and Pierre Cabanne, Dictionnaire des Petits Maîtres de la Peinture, 1820-1920, Les Éditions de l'Amateur, Paris, 1996.
---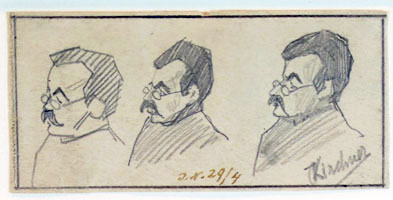 Raphael Kirchner 1876-1917
Three Studies of a Man's Head
Pencil on wove paper
Signed in pencil, lower right: "RKirchner",Inscribed in brown ink, lower center: "TN 29/4"
Sheet size: 2 X 4 inches
Frame size: 6¼ X 8? inches
FC10006 SOLD
View • Print • Purchase
FLETCHER/COPENHAVER FINE ART
P.O. Box 1038, Fredericksburg, VA 22402
(540) 371-7540 Fax (540) 371-0347