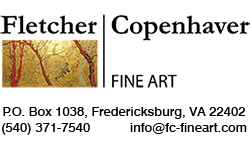 Sandy-Hook (Georges Taboureau) (1879-1960)
Georges Taboureau, who painted under the pseudonym "Sandy-Hook." is best known as a marine artist. He produced many posters and illustrations for various shipping lines and until 1953 exhibited frequently at the Musée de la Marine in Paris. In 1917, he was named the official painter of the French Admiralty. His illustrations often appeared in the Journal de la Marine Marchande (Merchant Marine Review). In July of 1998 Le Salon du Livre Maritime in Concarneau presented an exhibition of drawings, paintings and posters of Taboureau.
This drawing is probably an early work intended for a magazine or newspaper. The legend under the image reads: "You ask me that? You know very well that an unselfish woman is always at least 5 louis!" It is left to the reader's imagination exactly what "that" refers to. A "louis" was a French gold coin worth 20 gold francs.
---
Sandy-Hook (Georges Taboureau) 1879-1960
You Ask Me That?
India ink, traces of blue crayon on laid paper
Signed, lower right: "Sandy-Hook"
Sheet size 17 X 11 inches
Frame size: 25 X 16&frac14 inches
FC01157 $975
View • Print • Purchase
FLETCHER/COPENHAVER FINE ART
P.O. Box 1038, Fredericksburg, VA 22402
(540) 371-7540 Fax (540) 371-0347