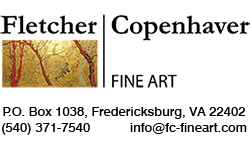 Paul Fréderic Léo Coulon (1830 - 1897)
Paul Coulon was born in Castres (Tarn). He was known as a landscape painter and exhibited his work at the Salon de Paris from 1864 to 1866. In 1891, a one-man exhibition of his work was held in Toulouse.
Listed: E. Bénézit, Dictionnaire Critique et Documentaire des Peintres, Sculpteurs, Dessinateurs et Graveurs, Gründ, Paris, 1999.
---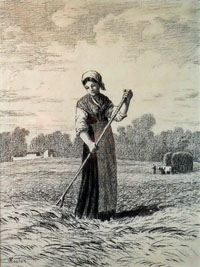 Paul Fréderic Léo Coulon 1830 - 1897
A Peasant Woman in the Fields
Charcoal drawing
Signed, lower left
Sheet size: 11½ X 8 7? inches
Frame size: 21¼ X 18 inches
FC99178 SOLD
View • Print • Purchase
FLETCHER/COPENHAVER FINE ART
P.O. Box 1038, Fredericksburg, VA 22402
(540) 371-7540 Fax (540) 371-0347