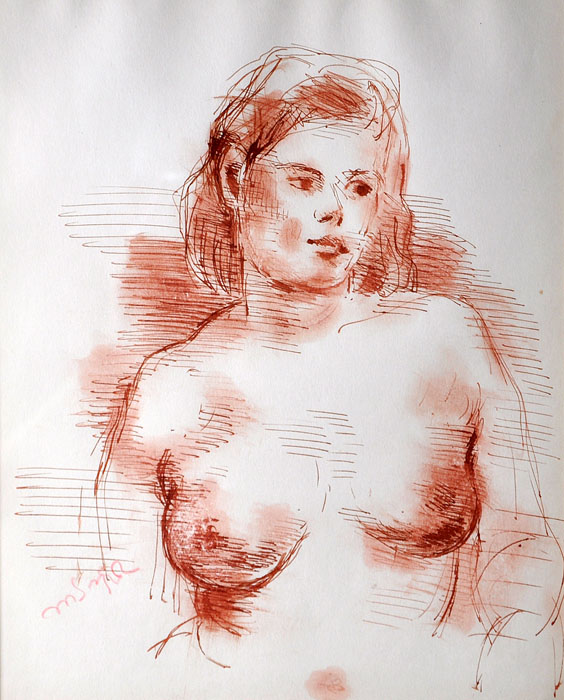 Moses Soyer
Female Nude, Looking to the Right


Pen & red ink; red ink wash • Signed in red crayon, lower left
Provenance: Estate of the artist
Sheet size: 13? X 10? inches • Frame size: 23? X 19? inches
FC13021 $4,800 Contact Us for Information


Print This Page Reproduction Rights Reserved • All pieces are subject to prior sale
For international shipping or tax-exempt purchases, please contact us directly.